CUNA Operations & Member Experience Council & CUNA Technology Council Conference
Caesars Palace, LasVegas, Nevada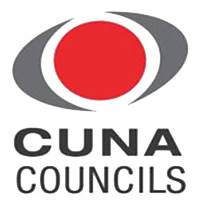 Get the resources that matter to your credit union at the 2022 CUNA Operations & Member Experience Council and CUNA Technology Council Conference. Connect and grow with credit union peers and industry professionals while exploring relevant trends and developing your expertise.
WHO WILL BE THERE
Scan or click the QR code below to reserve some time with us during the conference.
EVENT SCHEDULE
Our Rivial experts Keaton Tanzer and Kelly Hommertzheim will be on the show floor all day and around all evening. We hope to see you there!
Wednesday
Thursday
Friday
Saturday
3:00 - 3:45pm
First Time Orientation
4:00 - 5:00pm
Early Access Sponsor Tour (EAST)
Attendees who wish to join the EAST, will join one of the guided tours – based on interests (online account opening, security, AI, misc., etc.) – and visit the sponsors who provide these specific solutions.
5:15 - 6:30pm
Announcements & Opening General Session
6:30 - 8:00pm
Welcome Reception
7:00am - 7:45am
Breakfast
8:00 - 9:30am
Announcements & Speed Rounds - Session 1
LIVE demos are back and more popular than ever! Join us for quick pitch style demonstrations of innovative technology solutions. Each solution provider has 5 min to show you how they can help your CU. Watch, learn, vote!
9:45am - 12:00pm
Breakout Sessions & Networking
12:00 - 1:00pm
Networking Lunch
1:15 - 2:45pm
Speed Rounds - Session 2
Join us for the 2
nd
round of another fast-paced presentations of innovative technology solutions. Each session is unique, so be sure to attend both, morning and afternoon sessions to see all the demos and vote for your favorite!
2:45 - 4:30pm
Breakout Sessions & Networking
4:30 - 6:00pm
Awards Presentation
10:15am - 4:00pm
Breakout Sessions & Networking
8:30 - 10:15am
Announcements, Networking & General Session
10:15 - 11:30am
Announcements & Closing Session