WEBINAR
IT Exam Prep Checklist
October 26 | 11am Pacific | 2pm Eastern
Your IT audit helps to ensure the effectiveness of your security program – and, although it may cause stress and anxiety, it's a very important process everyone must go through.
Yes, I get it. My organization's data IT audit serves a good purpose, but more often than not, it's burdensome and distracts me from far more pressing work.
We hear you! Attend this webinar to learn how to make your IT Audit go as smoothly as possible. Follow the Rivial IT Audit Checklist to reduce stress and learn how to make your IT Audit an actual useful exercise.
October, our favorite month, is Cybersecurity Awareness month! All webinar attendees will be entered to win a Rivial Data Security cooler.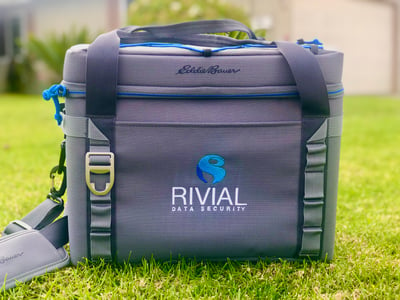 TOUCH
Randy Lindberg
Founder & CEO
From his service as an Information Systems Security Officer in the U.S. Air Force to his time as Information Security Manager at a $4 billion financial institution, Randy witnessed the unfortunate state of the industry: security companies charging big money for mediocre services. It seemed as though auditors would just list their findings and move on, without any guidance on fixing the findings. Randy started Rivial to help financial institutions fix these problems.
Randy Lindberg
Founder & CEO
TOUCH
Jeff Dice
Sr. Consultant
Jeff Dice has 11+ years of experience working with Financial Institutions, first as a core Conversion Analyst, and for the last 7 years in Information Security. He has worked with numerous financial institutions as a vCISO consulting on strategies to incorporate guidance and best practice security policies.
Rivial Webinar Library
Visit Rivial's on demand webinar library to watch the whole 2021 Rivial Webinar Series at your convenience. Our experts explore topics like incident response, reporting to the Board, making IT audits easier, and low-cost cybersecurity tools.