Centralized & Integrated
RIVIAL SOLUTIONS
With a team that comes from the financial industry, Rivial has taken all that experience and created cybersecurity solutions that will make your work-life easier.
Choose from our suite of cybersecurity services accompanied by Rivial's industry-leading software. From compliance to security testing, we've re-engineered traditional processes and replaced them with innovative methodologies. We've made our solutions and reports integrative and streamlined.
Not only does the Rivial way save you time, it can save you money, stress, and ultimately save you from a breach.
The Rivial Platform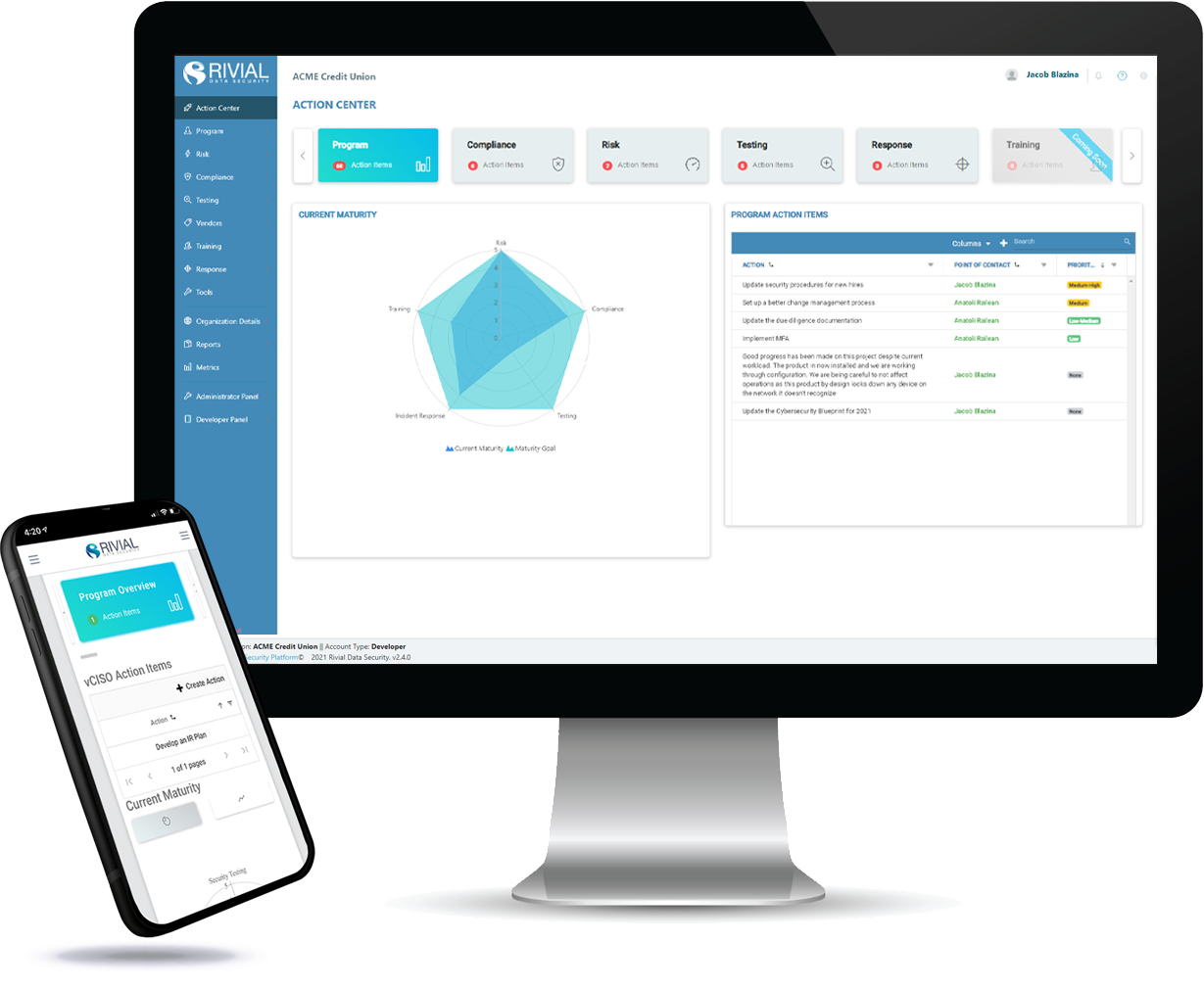 The Rivial Platform is the hub for all your organization's cybersecurity activities. It's where you'll access all your reports, check statuses, maintain your security calendar, and more
The Rivial Platform will be the new home for all your spreadsheets and word documents, where they will be integrated into your program and used to make valuable, actionable decisions
Not only is the Rivial Platform mobile-friendly so that you can manage your program from anywhere, but you'll also be able to access Board-ready and examiner-ready reports with one click.
Schedule Your Strategy Session
We don't simply sell cybersecurity solutions, we build lasting relationships as your IT security partner. Let's get to know each other.