Rivial's Cybersecurity Blueprint is a valuable tool for banks and credit unions to assess their current cybersecurity program.
In the module below, use the drop downs to rate each category of your institution's cybersecurity program. Use the automatically calculated ratings at the top of the module to identify the strengths and weaknesses of your current cybersecurity efforts and where to focus to improve your security program.
After you've finished, print or download your results to reference while optimizing your bank or credit union's IT security program.
To download your results, click on the print icon and save as a PDF.
* Each category rating is out of 5
** The graph will not populate until 2 of the categories have been answered.
Access the Cybersecurity Blueprint
To get your results, provide your information to enter the Cybersecurity Blueprint module.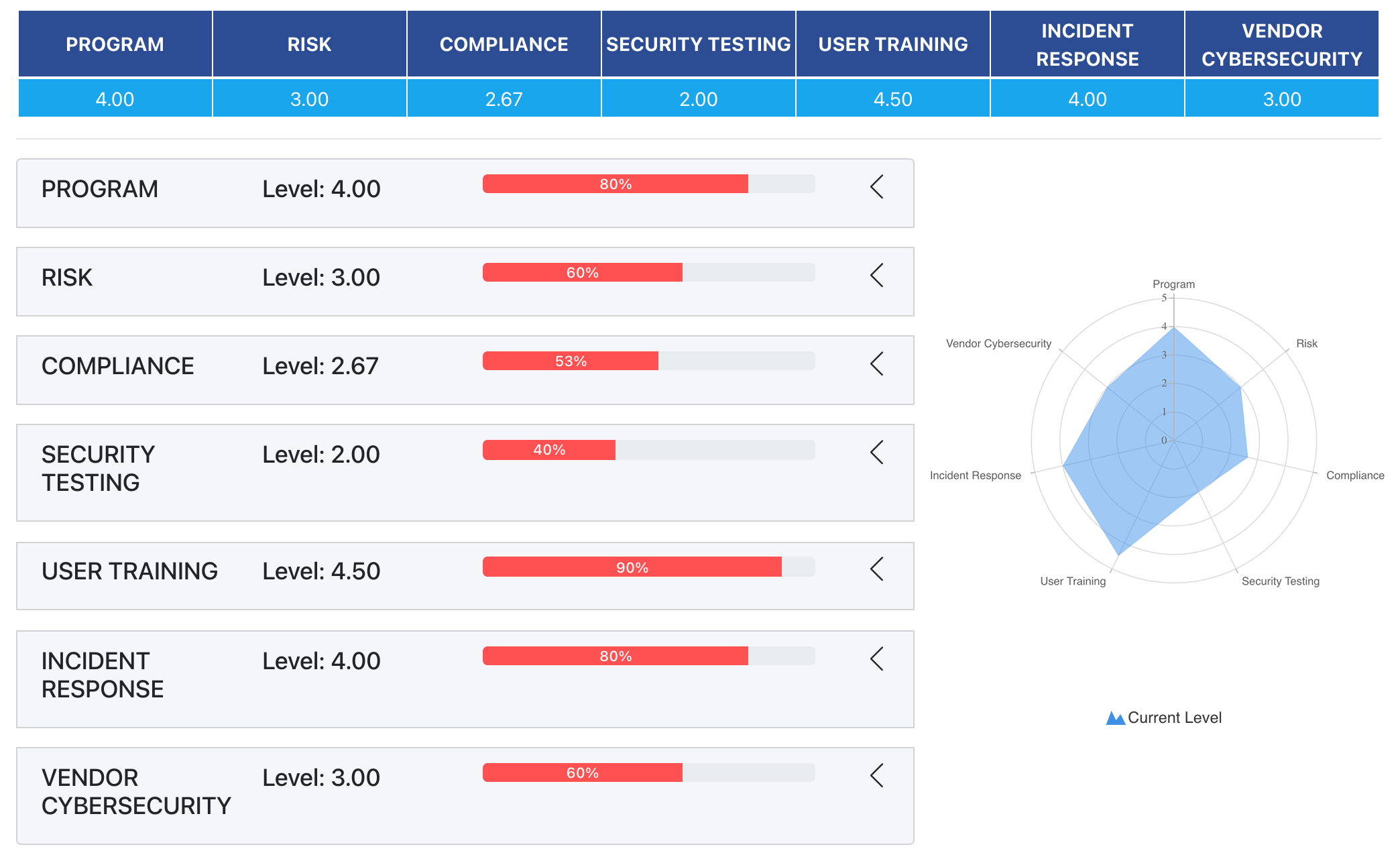 Go Over Your Cybersecurity Blueprint with a Rivial Expert
Enjoy a complimentary strategy session with our experts to examine your Cybersecurity Blueprint results.