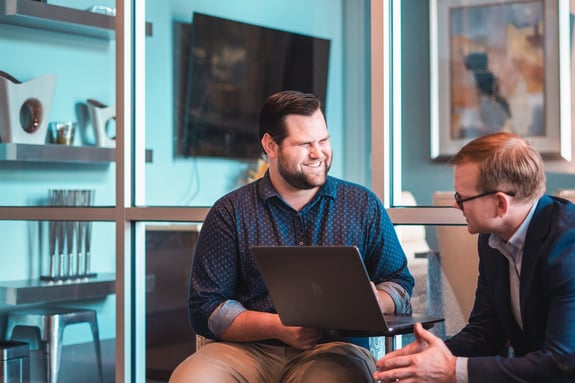 Old School Handshake Business Meets Innovative Methods & Technology
Rivial's mission is to create long-lasting partnerships that extend beyond standard expectations. Working with financial institutions of all sizes, we build and improve cybersecurity programs that fuel innovation and growth by using our expertise, innovative methodologies, and advanced software.
The Rivial Way
How It Works

Meet
Get to know your organization on a very personal and technical level

Expectations
Obtain buy-in from the board and/or decision-makers to manage expectations and educate the vital importance of cybersecurity

Tools
Set you up with the tools and resources, including the Rivial Platform, to centralize your cybersecurity program

Balance
Discuss the right balance of compliance and proactive cybersecurity solutions to ensure your IT security

Assist
Determine what level of involvement you need from Rivial Data Security to get you to your data security goals

Plan
Make a plan for the future and support your needs, no matter what happens

Follow-Up
Follow-up with reports and recommendations to keep you on track

Maintain
Build upon our new cybersecurity partnership
TOUCH
Randy Lindberg
CEO & Founder
By the time Randy Lindberg founded Rivial in 2010, he had already spent more than a decade in Information Security.
From his service as an Information Systems Security Officer in the U.S. Air Force to his time as Information Security Manager at a $4 billion financial institution, Randy witnessed the unfortunate state of the industry: security companies charging big money for mediocre services. It seemed as though auditors would just list their findings and move on, without any guidance on fixing the findings.
Randy started Rivial to help financial institutions fix these problems.
Randy Lindberg
CEO & Founder
"When you choose to partner with Rivial, you're choosing a team that is passionate about seeing your organization succeed. We never push products that our clients don't need and we never do half-hearted work — that's a promise."