VENDOR CYBERSECURITY
Don't Risk Vendor Breaches
Vendor Cybersecurity Assessment
With a direct correlation between data breaches and vendors, regulatory bodies continue to shift focus in this direction. This trend is creating more work for financial institutions, with no sign of slowing down. Rivial can reduce this workload while minimizing the risk of vendor breaches.
The Rivial Approach
Certified Vendor Security Control Reviews
Overall Vendor Security Rating
Control Gap Identification
User Entity Control Identification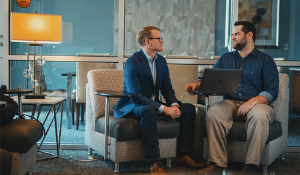 "

The Rivial Team has been easy to work with since day one. During their onsite visit for our IT Audit, they showed professionalism in staff interviews and branch visits. Together we were able to augment our security program. Rivial ensured we were aware of compliance changes that were coming up and even held a conference call to go through them with the team.

"
You Might Be Interested In...