IT RISK ASSESSMENT
Identify Risk & Manage Compliance
Annual Risk Assessment
Understanding your technology risk puts you in the best position to make sound decisions and avoid unwelcome incidents. Trusting the Rivial Team with your IT risk assessment process will prepare you and your IT system for what may be down the road, and set you up for success.
What exactly does low, medium, or high risk mean? A Rivial IT Risk Assessment brings additional value to your institution by giving you real data and metrics to use to make decisions. We've brought clarity to risk assessment by giving you ROI in actual dollars.
Rivial's exclusive IT risk-assessment methodology is based on NIST 800-30, considered to be the gold standard in the risk management field. We've tailored this framework over 18 years of experience and experimentation, developing a streamlined method for completing comprehensive IT security assessments quickly and painlessly.
The Rivial Way
Comprehensive Risk Reporting that examiners love
Business-Minded Recommendations
Accurate Reporting of Risk
High-Level Views for Board of Directors
Granular Breakouts for IT Managers and Security Teams
Identify Gaps in Security
Examiner Interfacing to Ensure Compliance
High-Touch, Responsive Service
Delivered in the rivial platform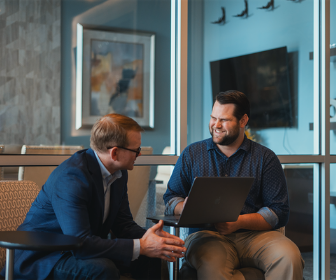 "The assessment Rivial did for us provided a ton of value. We were given a well-organized, high-quality report that spoke clearly to our Board and outlined technical details later in the document. Our examiners appreciated the thorough work that was done and the reporting format. I enjoyed working with Rivial and plan to do so again in the future."
You Might Be Interested In...