PCI DSS
SELF-ASSESSMENTS
Payment Card Industry Data Security Standard
PCI ASSESSMENT REQUIREMENTS
Our PCI self-assessment thoroughly investigates your organization's systems and processes to identify what is in scope for the Payment Card Industry Data Security Standard (PCI DSS). Our security experts will evaluate all controls and requirements associated with your cardholder data environment and provide you with a diagram of your PCI environment, a report on your current compliance, and a road map to reaching complete compliance.
The Rivial Way
Expert Guidance on 250+ Controls
Data Discovery Meetings with Department Owners
PCI Environment Data Flow Diagram
Report on Overall PCI Compliance
Recommendations to Achieve Complete Compliance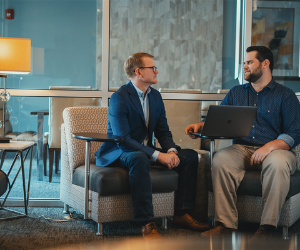 "Randy and his team were easy to work with since day one. During their onsite visit for our IT Audit, they showed professionalism in staff interviews and branch visits. Together we were able to augment our security program. Rivial ensured we were aware of compliance changes that were coming up and even held a conference call to go through them with the team."
You Might Be Interested In...