PENETRATION TESTING
Proactive Ethical Hacking
Pen Test Assessment Services
Network penetration testing is the cybersecurity equivalent of checking that your doors and windows are locked, and you didn't forget to shut the garage door.
The Rivial penetration testing risk assessment team works from outside or inside your institution's network to uncover and exploit vulnerabilities that are putting your information at risk. This army of testers are rotated among projects to ensure your network and systems are tested from various perspectives. Once openings are found and reports delivered, our team will verify remediation to ensure the security of your organization.
The Rivial Approach
Army of Certified Ethical Hackers
Rotation of Penetration Testers
Free Retesting to Verify Remediation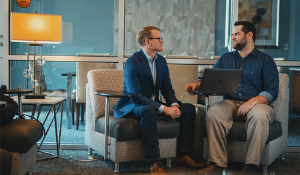 "Rivial uses a very collaborative approach. The recommendations from their audits and assessments are valuable and actionable. Not the pedantic sort we have seen from other firms."
You Might Be Interested In...