Meet RITA
Rivial Integrated Testing Appliance
This simple device plugs into your network to provide complex security for your organization. RITA gives you internal vulnerability scans on-demand or automatically with a schedule of your choosing.
What You Get
Unlimited Internal Vulnerability Scans
Easy-to-read report within 24 hours
Integration with all major scanners
Ability to schedule all scans ahead of time
Rivial experts available to walk through your report
Remediation assistance available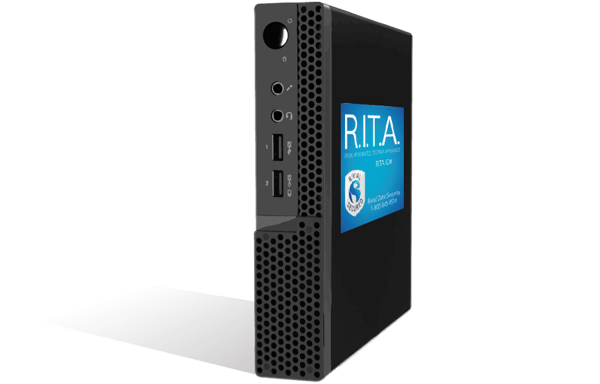 How It Works
1
We send you the RITA device
2
Simply plug it into your router with a network cable
3
RITA connects automatically
4
Work with your Rivial Security Consultant to set up a custom schedule for your scans to run
5
When a scan has been completed, you'll receive an email with access to your comprehensive report
GET TO KNOW RITA
Schedule a strategy session with our leadership team to discuss your IT goals.