VULNERABILITY ASSESSMENT
Identify Vulnerabilities, Reduce Risk
Vulnerability Assessment Services
As time passes, technical networks become susceptible to risk from various sources. Knowing this, it is critical to check networks for known vulnerabilities regularly so that improvements can be made before hackers find them first.
A vulnerability assessment is the process of identifying, quantifying, and remediating weaknesses. Our vulnerability testing team consists of highly qualified ethical hackers that take pride in finding these weaknesses and making sure you have properly mitigated the risk.
The Rivial Approach
Expert Ranking of Network Vulnerabilities
Free Retesting to Verify Remediation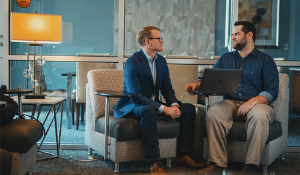 "Rivial uses a very collaborative approach. The recommendations from their audits and assessments are valuable and actionable. Not the pedantic sort we have seen from other firms."
You Might Be Interested In...