WIRELESS RISK ASSESSMENT
Create a Secure Wireless Environment
Wireless Network Security Assessment
More today than ever before, wireless networks are keeping team members connected and working side-by-side in a world of remote access. The convenience of going wireless, however, presents security challenges that need attention and ongoing wireless risk assessments to remain secure.
Rivial's Wireless Assessment service gives you a thorough look into the risks of your wireless set-up through professional attempts to gain access and compromise systems.
The Rivial Approach
Army of Certified Ethical Hackers
Rotation of Penetration Testers
Free Retesting to Verify Remediation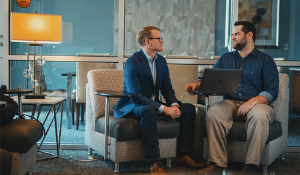 "Rivial uses a very collaborative approach. The recommendations from their audits and assessments are valuable and actionable. Not the pedantic sort we have seen from other firms."
You Might Be Interested In...