Cybersecurity Organized & Integrated
As your cybersecurity leader, we will review current budget line items and negotiate with vendors and suppliers where changes are needed, to ensure you are spending the right amount on tools and services. We will build a custom security program that outlines roles and responsibilities for all aspects of the cybersecurity program, to ensure nothing slips through the cracks. We will oversee the cybersecurity program and ensure the policy framework stays up to date and relevant.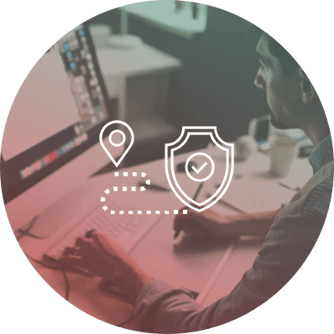 Reporting What Matters
Rivial's vCISO Strategy service is designed to handle the toughest, and often most uncomfortable task for IT Managers at financial institutions: reporting to the Board. We have developed a Board reporting template with business leaders in mind. Just enough information to be valuable, not too many technical details that will put them to sleep. If you're a financial institution in New York State, we'll also instruct your BoD on their annual cybersecurity certification.