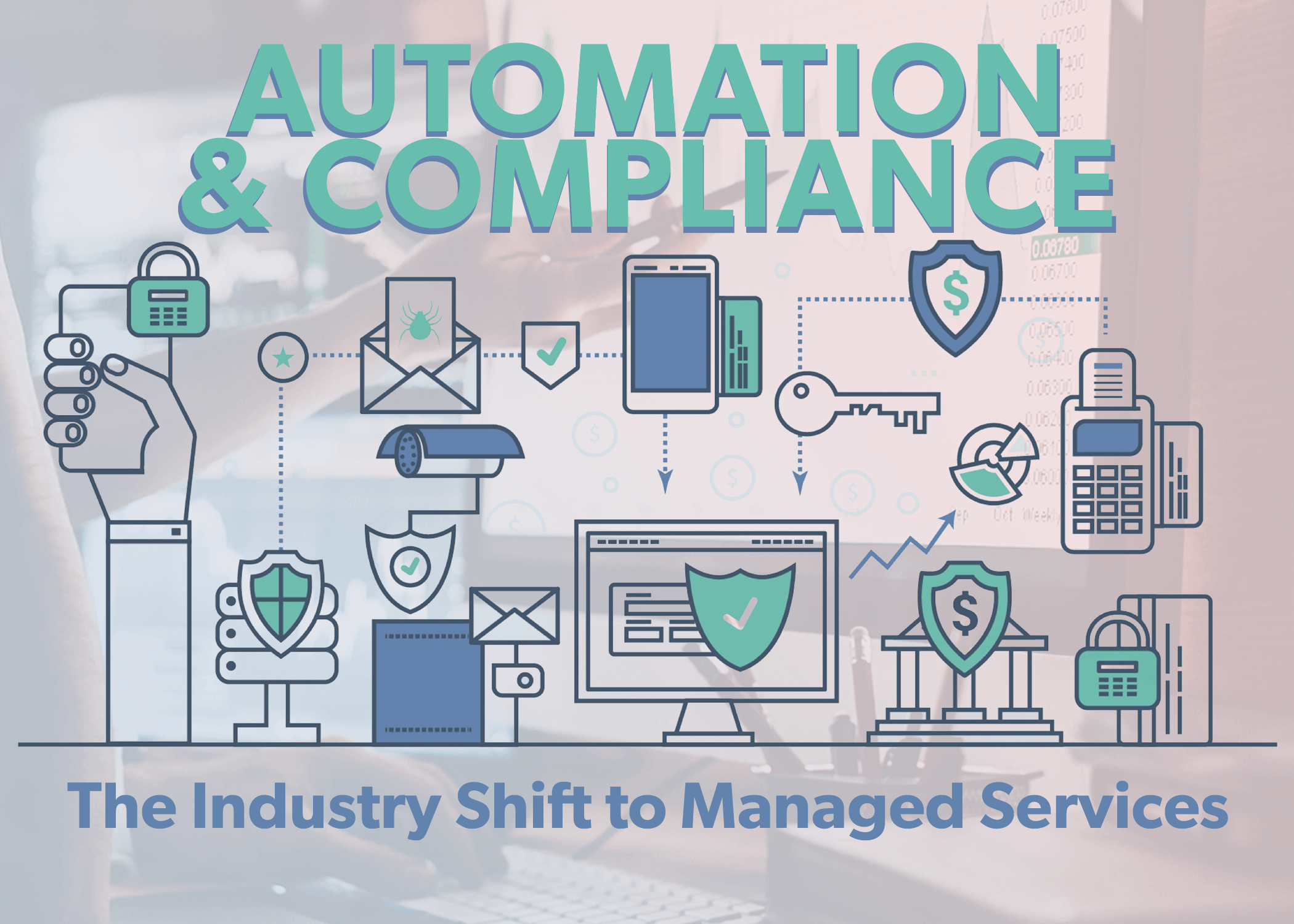 From movie tickets to grocery shopping, industries across the board have undergone a distinct change in the last three years, tending towards automation and stipend by a monthly deliverable. This evolution has occurred so naturally in the contemporary digital age; it relieves the majority of responsibility while creating peace of mind that the information, service, or product will be available whenever and wherever you need it.
The market for this type of managed service thrives especially in industries overhauled with complexities and regulations (i.e. IT audit or cybersecurity compliance)–but, due to the innovation necessary to navigate such a difficult landscape, your current security provider could still be two or three years away from developing a tool capable of tracking and ensuring year-round compliance.
Managed Services for Automation and Compliance
So why are the companies offering such a data security service now finding such immediate success?
1. Coincides with the Business Models of Banks and Credit Unions
With the advent of online and mobile banking, the majority of banks and credit unions in the U.S. have already adopted a range of managed services available to their customers and members. We see this most notably with automated bill pay and even investment reminders. Their customers love it–no more wasted Sunday afternoons around the dinner table going through handwritten checklists and opening envelopes, praying they don't accidentally miss one item and lose something essential like healthcare coverage (or Netflix). These services are at the core of their contemporary business model, and they seek the same solace they deliver on a daily basis; a way to wash their hands of GLBA, FFIEC, or PCI compliance by automating the entire process.
2. Task Reminders and a Less Invasive Third Party Audit
Compliance is like taxes for a twenty-three year old; sure, you're aware of it throughout the year, but come April, taxes are a momentum-stopping ordeal. It's often a similar feeling weeks before a compliance officer arrives. And that's because collecting evidence and reading through compliance law is cumbersome and requires expert attention. You're already conducting an independent third party audit, but this relatively invasive process virtually halts business practice for a week. A managed IT compliance model is the solution to the arduous task, because it provides you with a central repository for evidence and automates reminders and tasks to prompt your IT team to carry out the appropriate actions to ensure year-round adherence to all compliance regulations.
3. Peace of Mind Ensured by Experts
It's no question that the changing complexity of the risk environment and the need to protect private information has brought governance and security into the spotlight. Coupled with the wake of the Equifax Breach along with the enforcement of GDPR on May 25th, penalties for failing to meet compliance standards are poised to become more severe in the next couple years. The most appetizing component of a managed IT compliance service is that it keeps you aware of all regulations and tracks your compliance in real-time. Your status is ensured by experts who have spent their entire careers familiarizing themselves with the ins-and-outs of compliance law.
If you'd like to learn more about the emerging trend of managed service market in IT Security, follow the link to the Driving Forces Behind the vCISO Explosion Webinar we did with Quantivate last month.
As always, we at Rivial want you to focus on what truly matters to your business. If you're looking to wash your hands of compliance, see how our Managed Compliance service and accompanying online dashboard identifies all your security control requirements, tracks control progress, collects evidence, and audits your security program compliance for you.