Security Management Orchestration
Security Management Orchestration™, or SMO™, is technology that allows organizations to manage cybersecurity in a holistic and integrated way. SMO tools help create the behaviors that continuously improve security and include:
Comprehensive security management functions in one tool
Reduced effort, de-duplication
Integrated security program modules
Real-time updates
Rival Data Security coined the term after identifying a gap in the management side of cybersecurity. Though cybersecurity operations technology exists to make execution more seamless, nothing existed to holistically MANAGE cybersecurity.
To fill the void, Rival Data Security developed software that allows financial institutions to ditch the mess of printed documents, spreadsheets, screenshots, and reports and manage it all in the Rivial Platform... the industry's first SMO™ tool.
Though there have been previous software attempts to help institutions manage their cybersecurity, these solutions have not been able to provide the holistic integrations that bond all aspects of a cybersecurity program together like the Rivial Platforom does. All previous solutions are either overly-complicated and nearly impossible to use, or they're so basic, it boils down to just a repository for spreadsheets.
The Industry's Premier SMO Tool
A true SMO™ strategy will always take into account all functions of your IT security program and how they affect each other. The Rivial Platform is defining the SMO™ space with its ability for each module to communicate with each other. It's a true reflection of cybersecurity in the real world. Are your IT audits, risk assessment, and vulnerability assessments not all tied together in various ways? By making a change in one of these areas, does it not cause a ripple effect? The Rivial Platform captures these nuances and gives users an easy-to-follow roadmap of their entire security program.
The Rivial Platform has set the standard for helping financial institutions manage program governance, IT risk, compliance, testing, vendor cybersecurity, and incident response. It contains many time-saving features such as Compliance-Risk syncing technology, the ability to upload just one piece of evidence that maps to both the Compliance and Risk modules. A change to this evidence will ripple through all connected modules. You will be able to see the effects of that evidence being in place or not and also how that change affects your risk ratings in the form of dollars. This allows ISOs and others managing cybersecurity to stop using precious time on tedious duplicative work and instead refocus their energy on high-value tasks while the Rivial Platform does the work.
The Rivial Platform is true Security Management Orchestration. We want to help your organization institute SMO™, increase your cybersecurity, and save time while doing it. Register for a weekly occurring Rivial Platform demo or schedule your own one-on-one.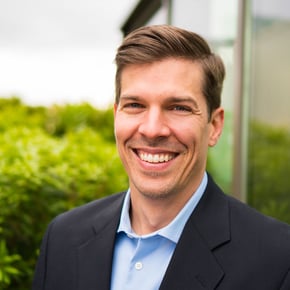 Randy Lindberg
Randy Lindberg is the founder and CEO of Rivial Data Security. He has more than twenty years of experience in information security and started Rivial to fix the issues he saw as an Information Systems Security Officer in the U.S. Air Force and Information Security Manager at a $4 billion dollar financial institution.
Request a Demo
Rivial Resources